Important notice to all customers
As from Monday 3rd September until Monday 24th September, I will be away from the office. 
During this time I will have internet access to answer any questions, BUT I will not be able to supply BOOK versions for any of my resources.  If you order PDF versions and paid by credit card, you should get the order immediately. 
I apologise for any inconvenience this might cause.
Welcome to the new AWS Publications Ltd website.
Select from a range of mainly mathematics resources written in New Zealand for teachers to use in the classroom or as a homework resource, plus a range of Student Workbooks for parents / care-givers, home-schoolers & tutors can use at home.
Mathematics is a universal subject, therefore these resources are also suitable for use in countries other than New Zealand.  If purchasing from outside of New Zealand, please select PDF versions only. 
If you are interested in book versions being sent outside of New Zealand, please contact the author (Contact) to discuss your needs and arrange for additional postage & packaging costs.
Can you help me please?
Thanks for your HELP!
Now I LOVE maths!!!
Can you help me please?
Thanks for your HELP!
Now I LOVE maths!!!
You can now ….
purchase resources in the format that best suits your needs,

SAVE $$$ by selecting one of the Book, PDF & Data Projector COMBO Deals available,
get instant PDF download links at the time of purchase (credit card & internet banking payment methods only).
AWS DISCOUNT COUPON CODES:
Register on the AWS Publications Ltd website to take advantage of these discount offers!!  Fill in your details on the My Account page.
The more you purchase, the more you SAVE!!  Select one of the DISCOUNT Coupon Codes and SAVE $$$ …  Apply the appropriate AWS Coupon code at the checkout, once you have completed your selection.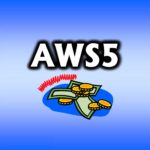 5% discount off orders over $50.00
10% discount off orders over $100.00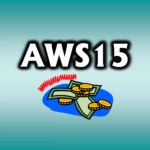 15% discount off orders over $250.00
20% Discount off orders over $500.00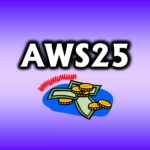 25% Discount off orders over $1000.00
What are the different learning styles and why are paper resources useful?
We learn using one or more of the following styles, either by watching (visual learners), by listening (auditory learners) or by doing (kinesthetic learners). 

With more & more online learning occurring, the learning styles are focused more on watching and listening, rather than doing.

Using a paper resource requires a student to first read what they are being asked to do, follow some instructions, and show some working or write down an answer.

Research shows that the act of writing (doing), engages the brain in the learning process, by stimulating your brain to be more actively involved in the learning process.  Typing or using touch on an ipad, on the other hand, involves just pressing or selecting identical looking keys.

When using online resources, it if often difficult for anyone to go back and check the work to determine why answers were incorrect.  With a paper based resource, you have a permanent record that can be reviewed anytime.

So ….. let's get back to basics and use good old fashioned pen & paper … as well as the modern devices available!!